Is Elementor the appropriate website, page and blog post builder plugin for your website? In this Elementor review, we will give some insight and examine the features and benefits of this popular WordPress plugin.
Elementor is a drag-and-drop builder plugin for WordPress. The core functionality of Elementor is to build, tweak and adjust website, pages and blog posts freely and see the outcome in real-time.
HTML, CSS, or PHP coding skills are not needed when using Elementor. Instead, a drag-and-drop editor (user interface) is included in the plugin and allows anybody to create a website, page, or blog post with minimal effort.

When using Elementor, you are no longer tied to the standard backend block editor that comes with WordPress. The drag-and-drop editor in Elementor uses the front-end of your website and shows the outcome of your work right away which increases productivity.

All WordPress themes are compatible with Elementor. Create any website, page or blog post design, regardless of what your current WordPress theme allows.
Elementor is the The World's Leading WordPress Website Builder. It allows anybody, regardless of skill level, to create impressive website, page and blog post designs.
If you're on a tight budget, Elementor can help you save lots of time and money. Instead of hiring somebody to build your website, you can easily do it yourself. Don't stress though. If you still need help, BaseLynk has your back! We offer Website Design & Website Development services.
Elementor Features and Benefits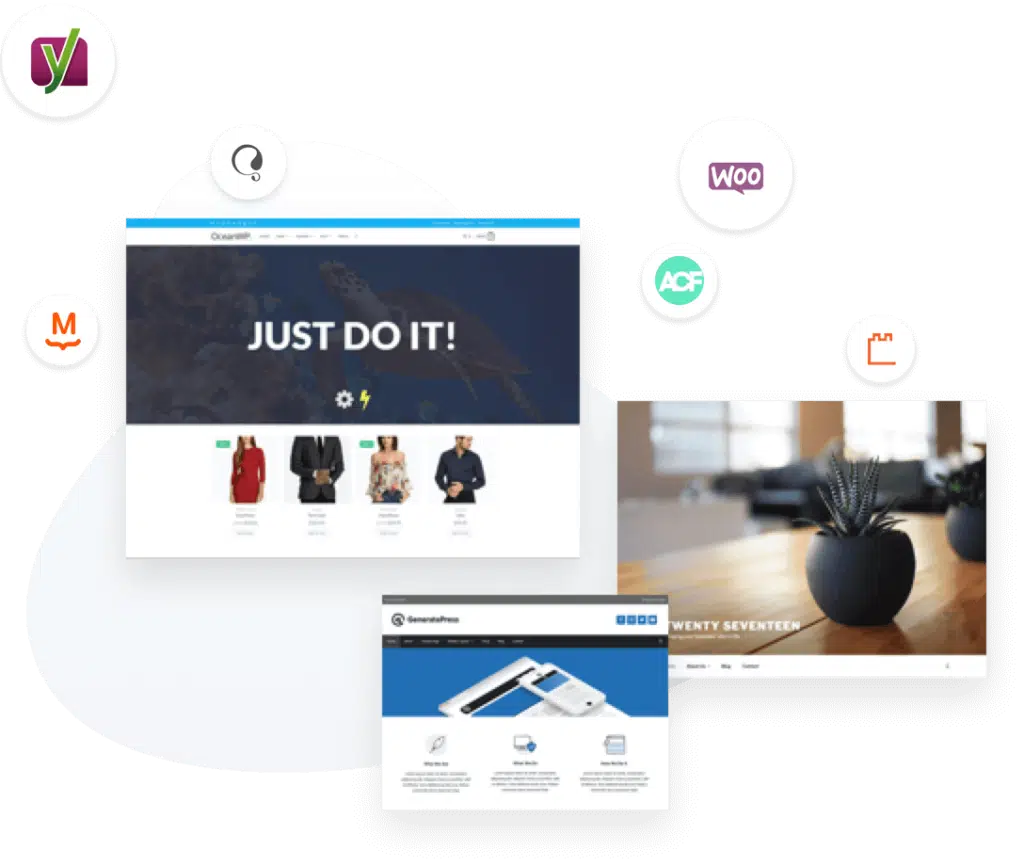 Elementor has the fastest, most intuitive editor available in WordPress. Simply drag, drop and customize. This means you can take any element and move it to a new spot simply by dragging it across the screen.
300+ Designer Made Templates
Elementor includes a library of designer made templates that can be imported and modified. Choose from over 300 templates which have been crafted to fit every industry and need.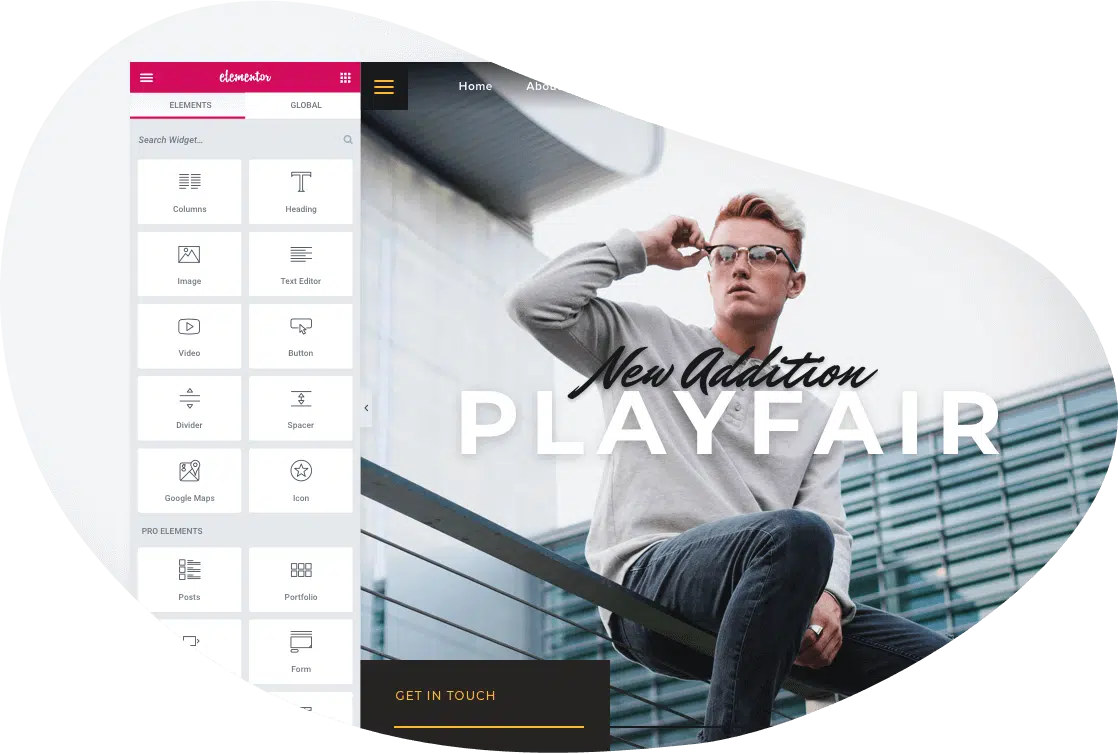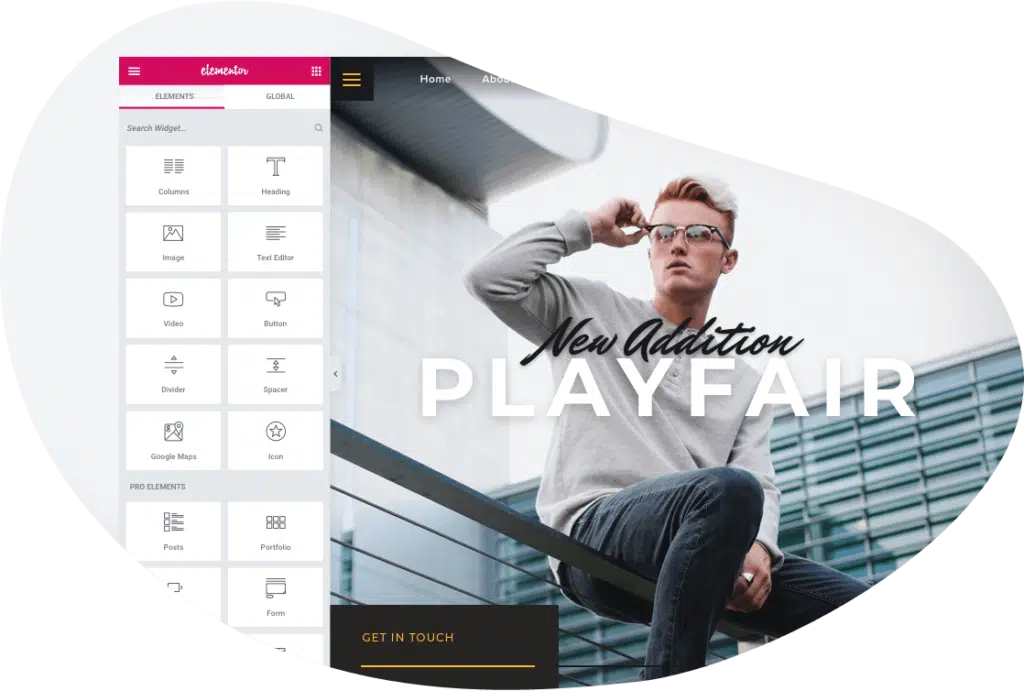 Choose from dozens of widgets to create the content you need: buttons, carousels, counters, forms, headlines, images, progress bars, testimonials, etc. You can create ANYTHING.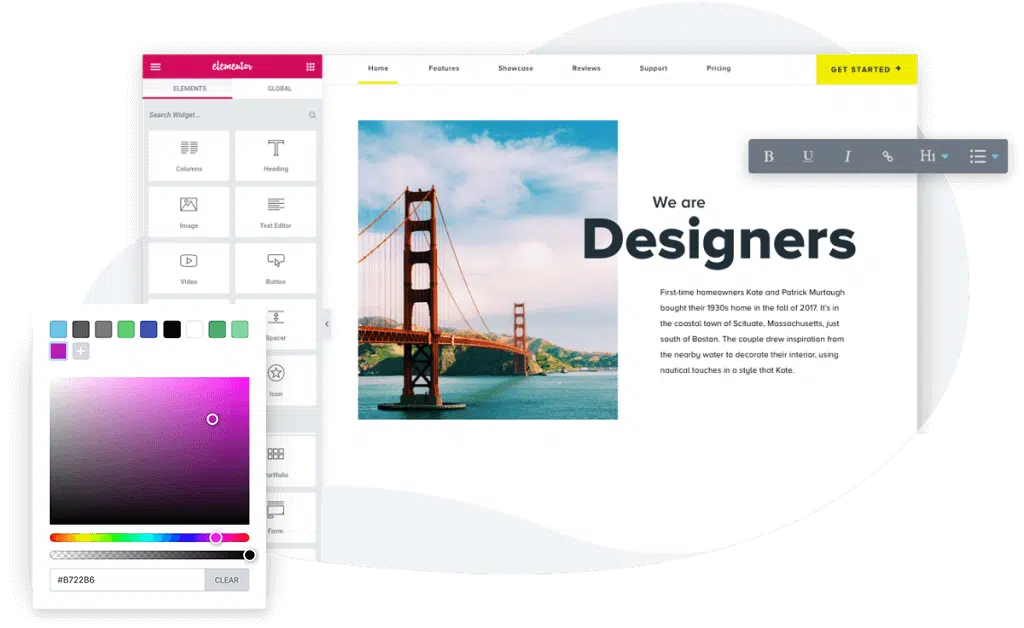 With Elementor, the version of the page you see in the Elementor drag-and-drop editor is exactly what your visitors are going to see. You can also easily switch between desktop, tablet and mobile views to tweak every element and make it look perfect on any device.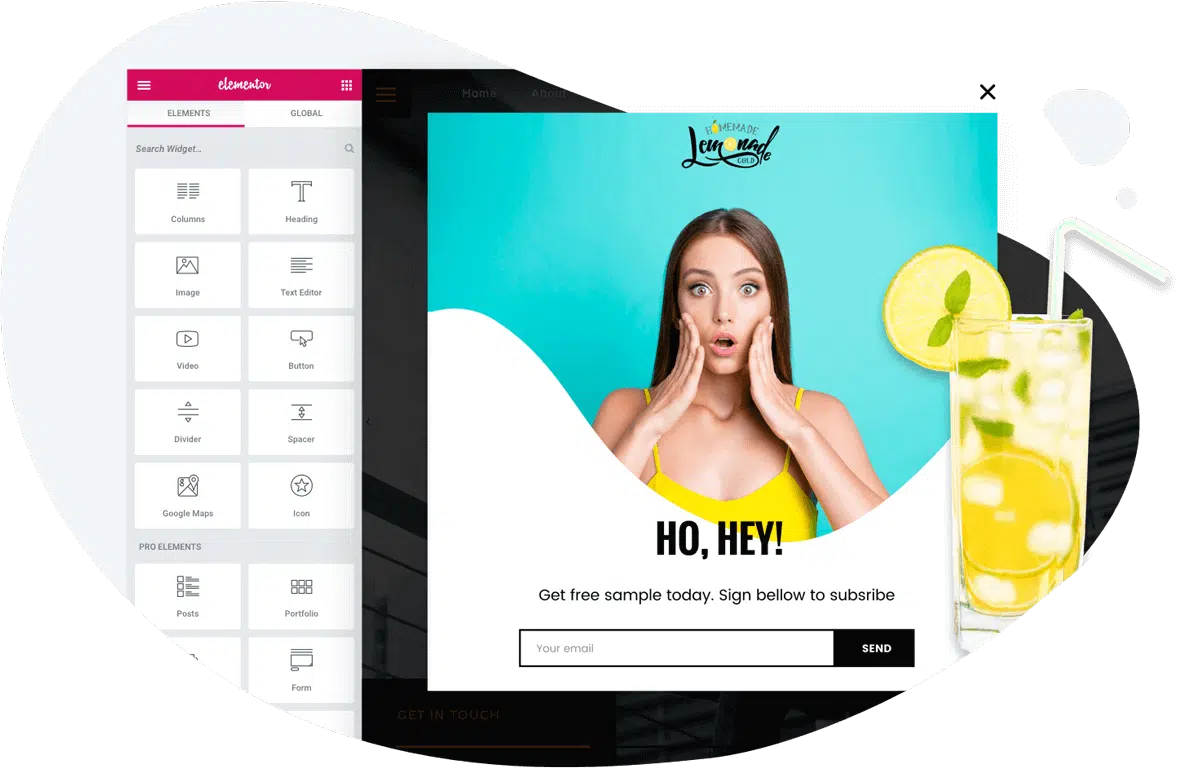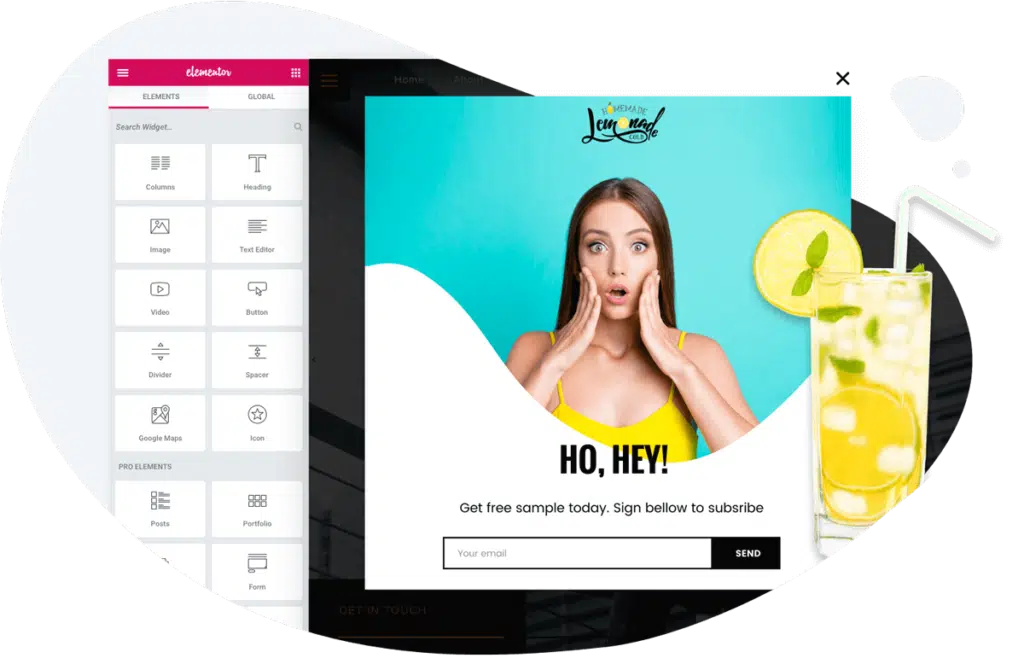 Design amazing WordPress popups with the Elementor Popup Builder. It gives you the freedom to create pixel-perfect popups, including advanced targeting options. Create any modal you can imagine: Fly In, Full Screen, Hello Bar, Bottom Bar, Classic, Slide-in and more.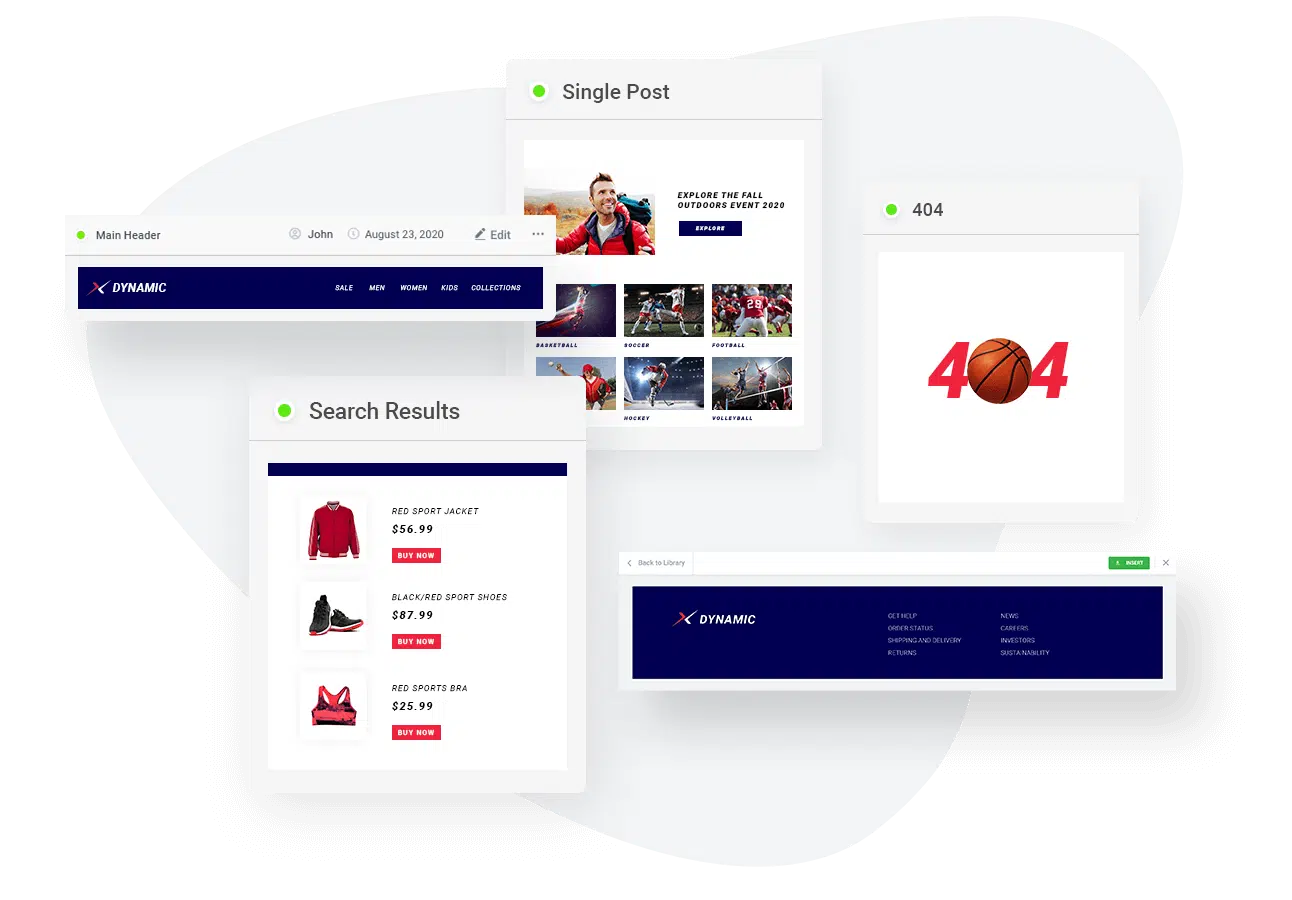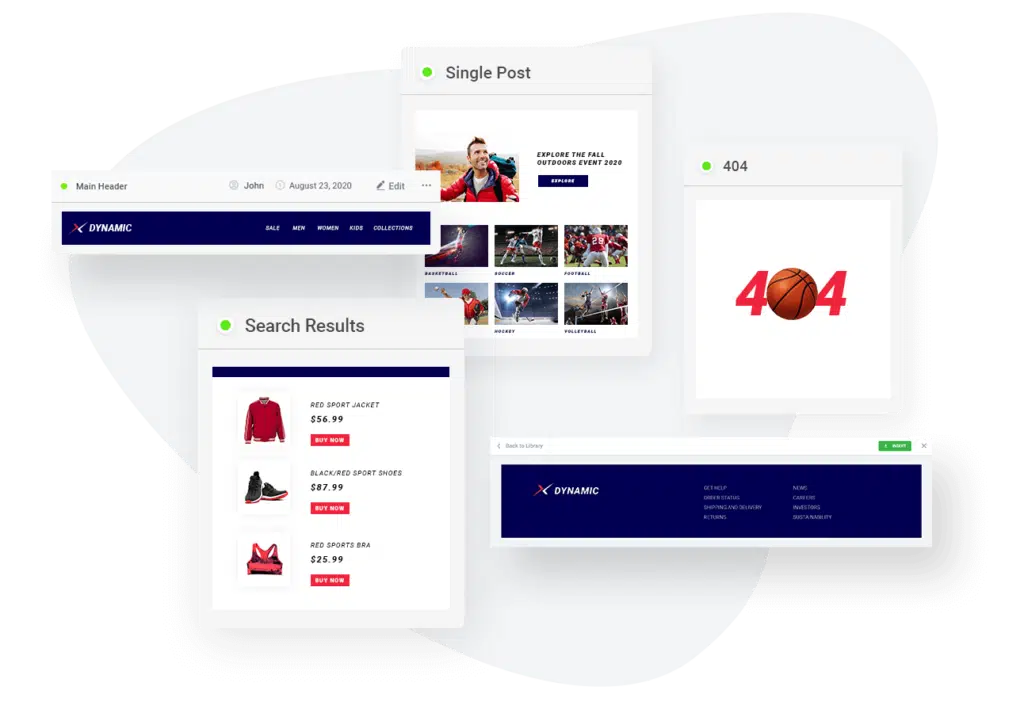 The Theme Builder feature provides a visual guide for website creation and gives immediate access to each part of your site, right within the editor. It allows you to modify a theme's core elements, such as the header, footer, single post template, and blog archives.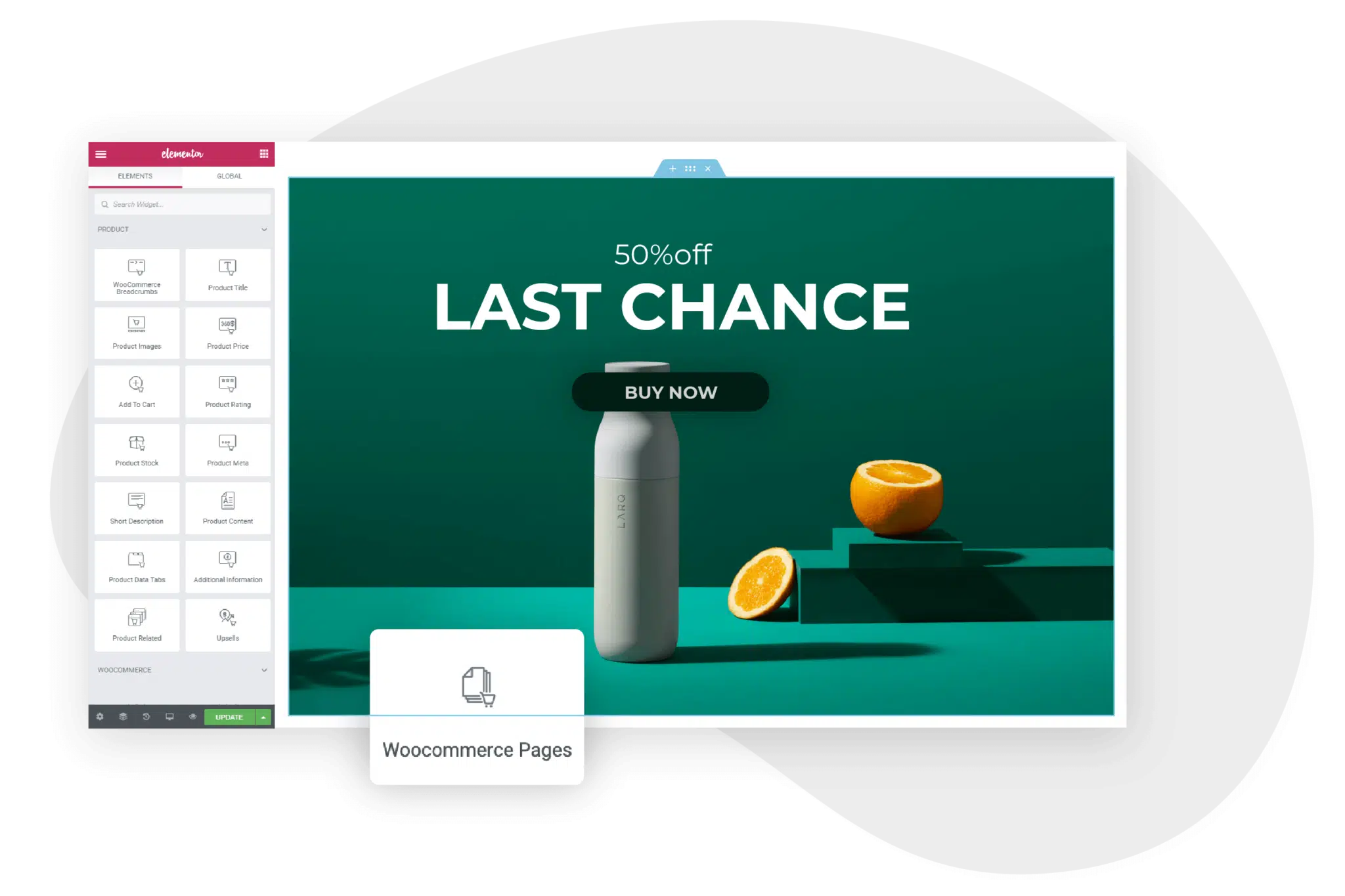 With the WooCommerce Builder in Elementor, you can design your single product and archive page templates visually without having to code.
Join 5,000,000+ Professionals Who Build Better Websites With Elementor.
Elementor allows you to take full advantage of the more than 90 widgets which can be placed anywhere on the page. You can then rearrange these widgets through the drag-and-drop builder.
The available content widgets allow you to add buttons, counters, dividers, headlines, icons, images, image galleries and carousels, paragraphs, shortcodes, spacers, social media icons, text, videos, testimonials, and more. You can also use any widgets that are already installed on your WordPress site.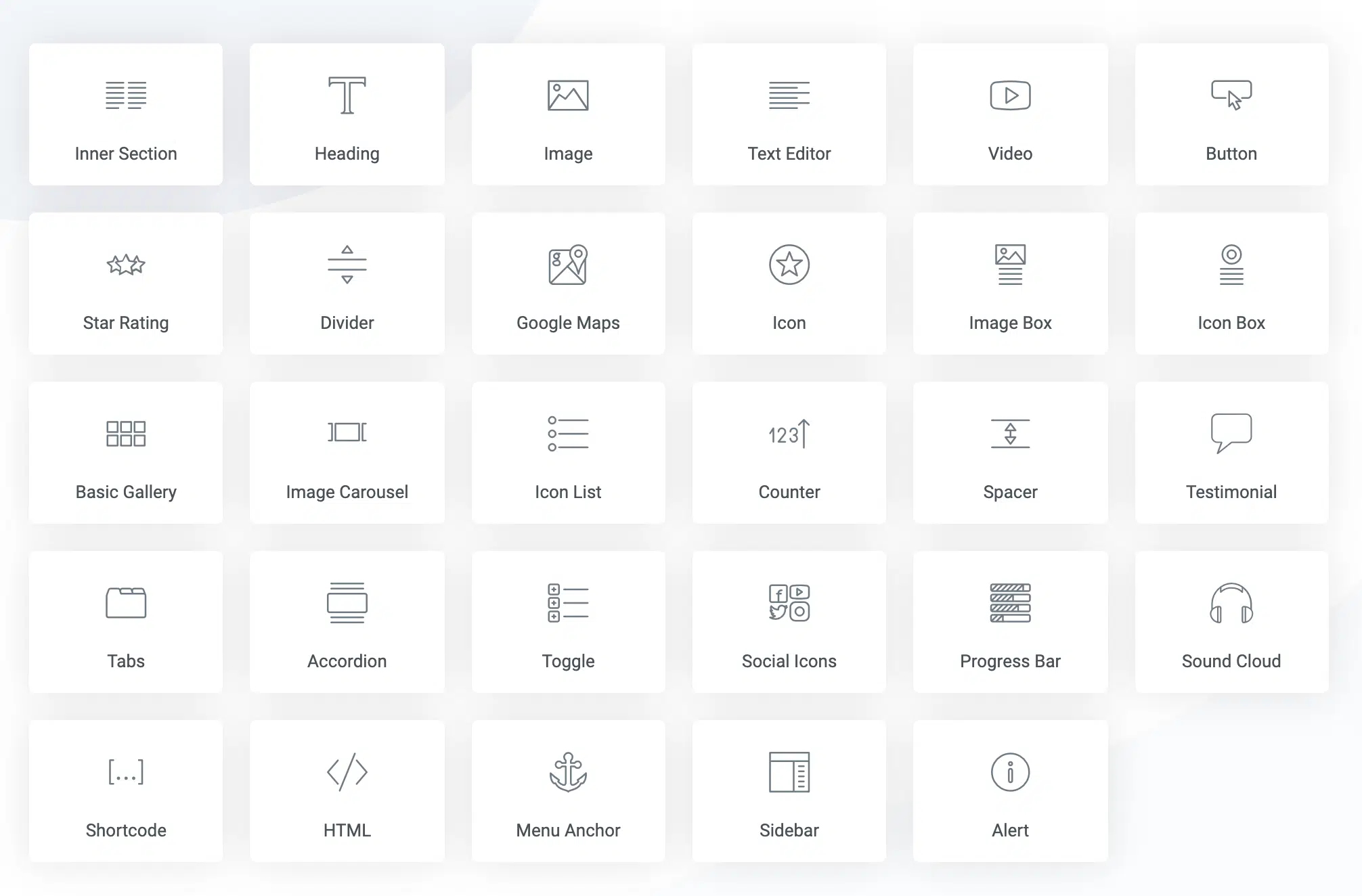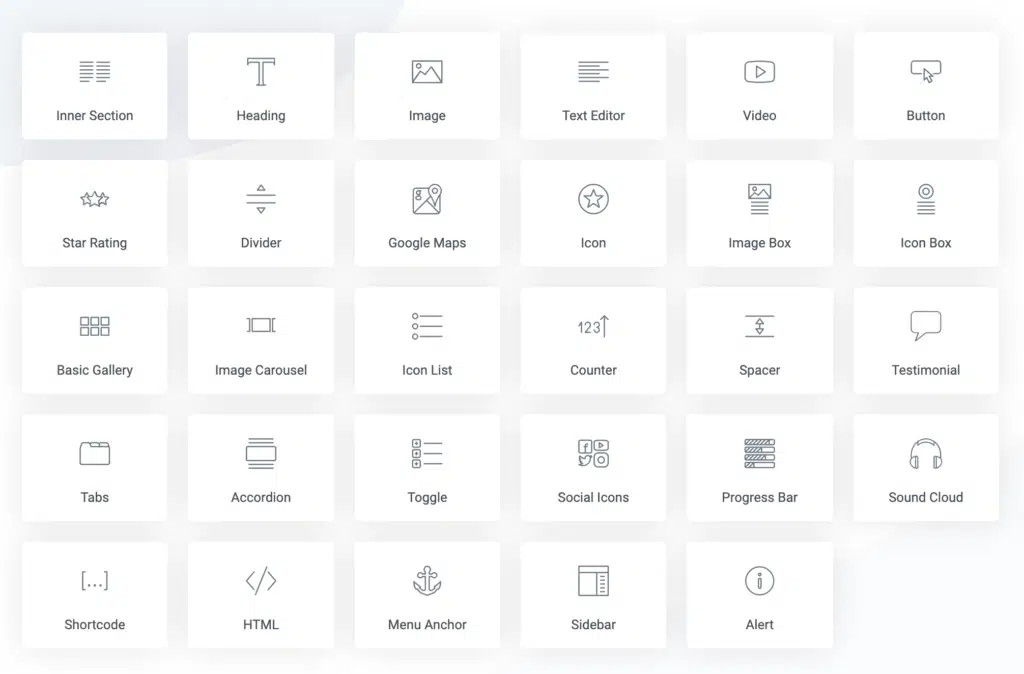 Elementor gives you access to edit backgrounds, colors, fonts, margins, padding values, etc.
It is equipped with full revision history. Every time you update a page, a new revision is created to make sure you can always trace back your steps.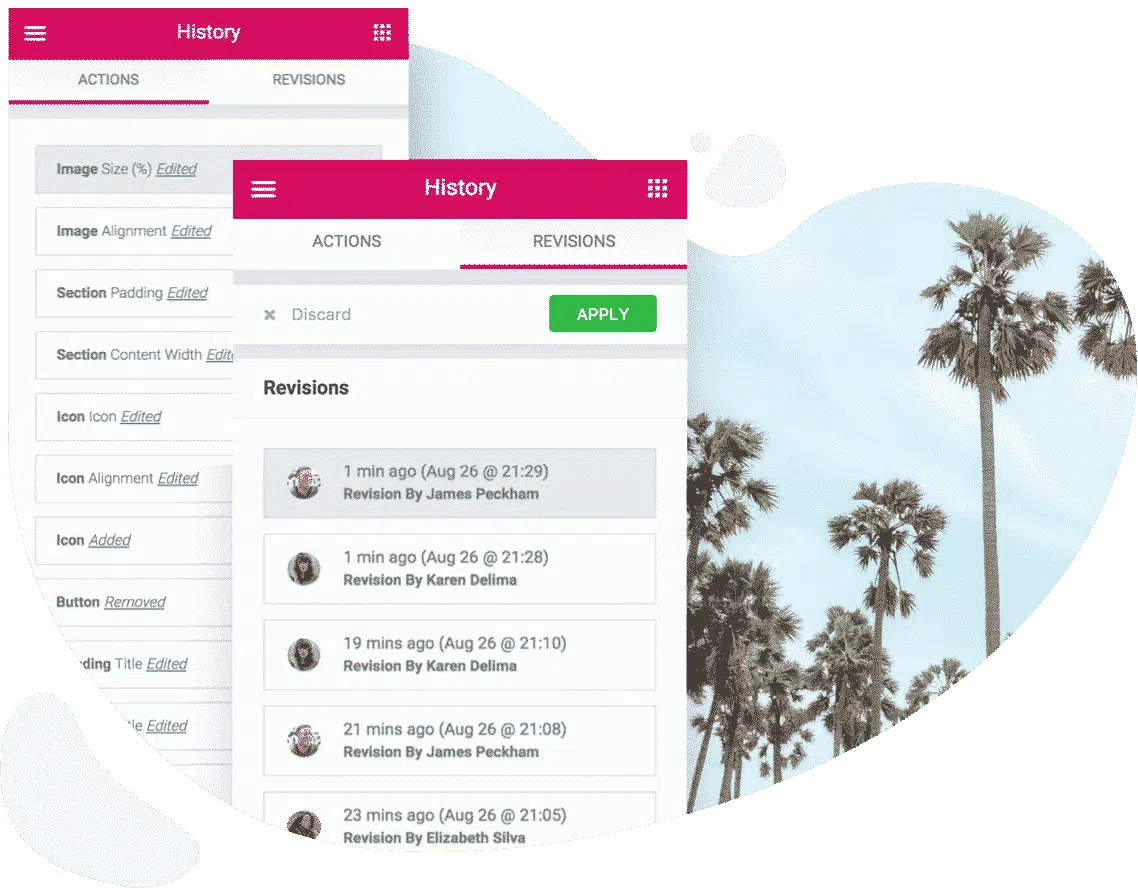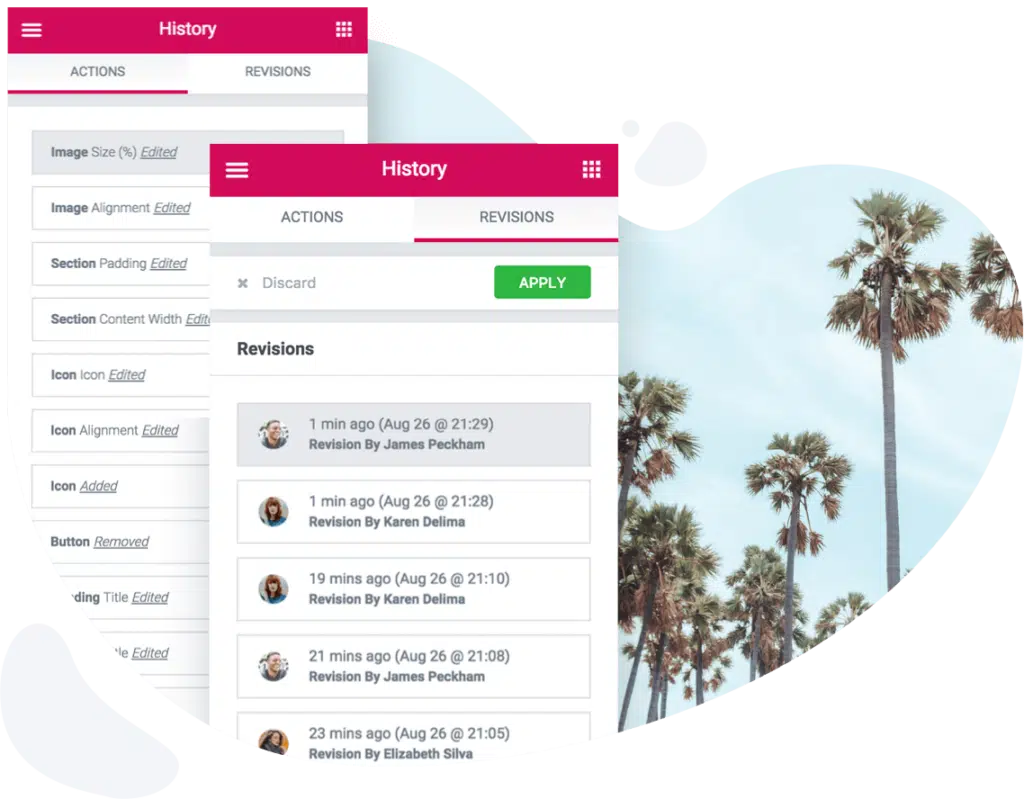 Elementor comes in two version: FREE and PRO
The FREE version of Elementor gives access to roughly 90% of the offered features and can be downloaded from the official WordPress repository by clicking here.
The PRO version gives access to the following additional features:
50+ Pro Widgets.
300+ Pre-Built Pro Templates
10+ Full Website Template Kits
Popup Builder
Theme Builder
Visual Form Builder
WooCommerce Builder
Create Global Widgets that can be used throughout your site (this feature makes it easy when you have a customized widget that you want to display in multiple places on your website)
Add custom CSS to any Elementor block.
Deploy Elementor elements in sidebars and widgets.
Pricing for the PRO version of Elementor starts at $49/year. It includes 24/7 support and unlimited updates for the length of your subscription term.