Localized Marketing Excellence
BaseLynk is your local marketing partner.
BaseLynk provides tailored print and digital marketing solutions to enhance brand visibility, increase ROI, and generate quality leads. Work with our dedicated local team, ready to drive your business forward.
The South's #1 Digital Marketing Company
Digital Dominance: Achieve It with BaseLynk's Marketing Campaigns
The world of digital marketing can often feel like a venture into the great unknown, where you're not always sure where to go or perhaps have previous experiences with agencies and partnerships that haven't worked out too well. At BaseLynk, we make it our mission to put your mind at ease, providing proven strategies, experienced professionals, and a cohesive team approach to bring your partners and digital marketing front & center! We don't just offer a service; we become your partners and are 100% dedicated to your success. We go the extra mile because we look good when you look good!
Proven Strategies, Real Results: BaseLynk's Tested Campaigns Deliver.
At BaseLynk, we are confident in our ability to drive tremendous results for your company. Built by a team of highly-trained experts, we have gotten a reputation as one of the top-performing digital advertising companies around the region. Years of experience have made us seasoned veterans in dissecting paid advertising strategies and allow us to hire, build, and staff those who specialize in driving leads and sales in the most effective way possible for your business. We don't sell campaigns. We sell Pathways to Digital Success. Our teams build out unique digital acquisition programs that are directly tied to your company's revenue goals. Depend on BaseLynk to achieve consistent growth, with returns in your ROI and advertising tracking.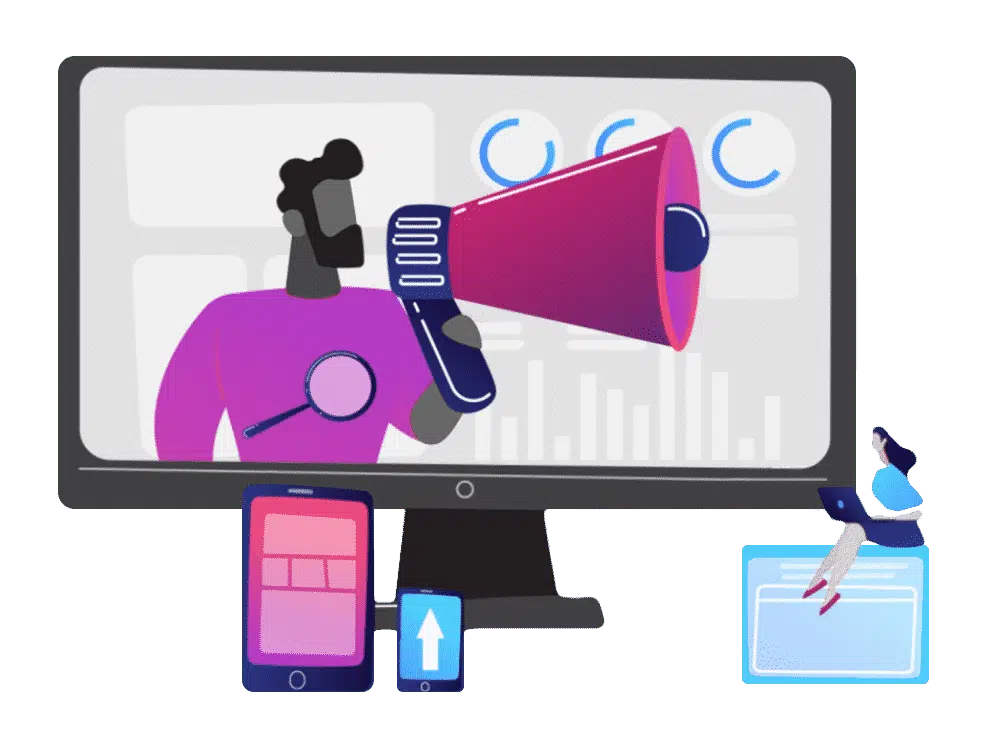 Maximize Your ROI with Targeted Google Ad Campaigns
Organic search traffic is precious and stripped of unnecessary costs: the goldmine. People who find your website from a search engine landed on your site because they were (a) actively searching for whatever you provide and (b) possibly ready to make purchases. Get to the meat of the SERP, and make sure your company is serving them something tasty. Trying to leverage the capabilities of every search ads platform can be clunky or stressful. Still, at BaseLynk, we've found that Google has invested time and resources into so many different parts of its ecosystem that every business should be able to find some combination that works for them.
Get the most out of the billions of searches happening daily on Google by taking advantage of the variety in their vast ad suite, from Search Ads to YouTube Ads, with base. Our agency values the one-stop convenience and long-term synergistic effects of creating a diversified digital strategy – all of which you get from a floor-model-sized single platform.
In the realm of digital advertising, a one-size-fits-all approach just doesn't cut it. At BaseLynk, we tailor strategies that resonate with your brand and audience, ensuring a journey of growth and remarkable returns.