Are you looking for high-quality Slidell web design? BaseLynk is the perfect choice. As the leading Slidell web design experts, we create visually stunning and high-performing websites that deliver results. Our web solutions help you generate more leads, drive sales, and establish a timeless online presence that resonates with your audience.
Why Do You Need a Website?
We just wrote an article that highlights the Top 10 Reasons Why Your Business Needs a Website in 2023. Click here to read the article.
Slidell Web Design: Why BaseLynk is the Top Choice
BaseLynk is Slidell's go-to for results-oriented, high-converting web designs tailored to the local market.
Do you want to create an impact in the digital world of Slidell? An effective online presence starts with a captivating website tailored to your target audience. BaseLynk creates strategic, beautiful websites that stand out. Our designs are informed by cutting-edge consumer behavior data, the latest marketing tactics and techniques, and the unique charm of Slidell. This allows your business to stand out from the crowd and set trends in your industry. Make BaseLynk your choice to update your virtual footprint. We'll make your website the driver of unprecedented growth for your company.
Crafting Digital Masterpieces: Our Services Breakdown
Your website isn't just a digital storefront, it's a powerful lead magnet and sales generator.
In today's changing digital universe, your website has to do more than look good. By combining stunning design and innovative marketing tactics, we promise to over-deliver your business goals. Our commitment to you goes beyond empty words. Instead, we do thorough research, get to know you as our client, and implement industry best practices. This helps us create a web experience for the Slidell community that not only converts your leads but also fosters loyalty. Your success is our top priority, and we'll deliver on that promise.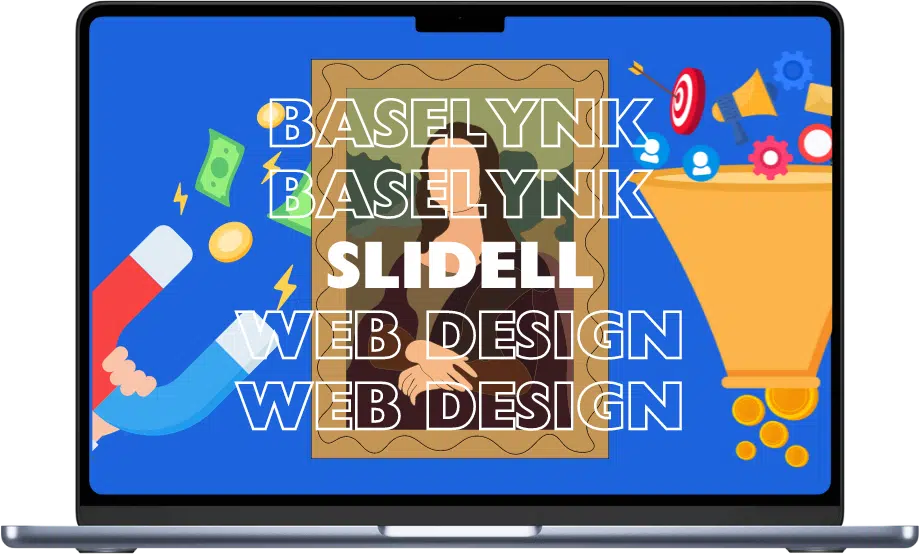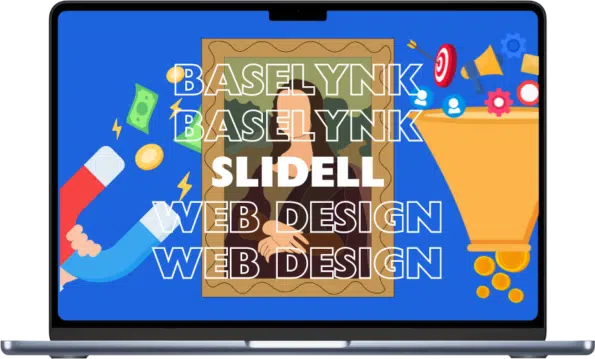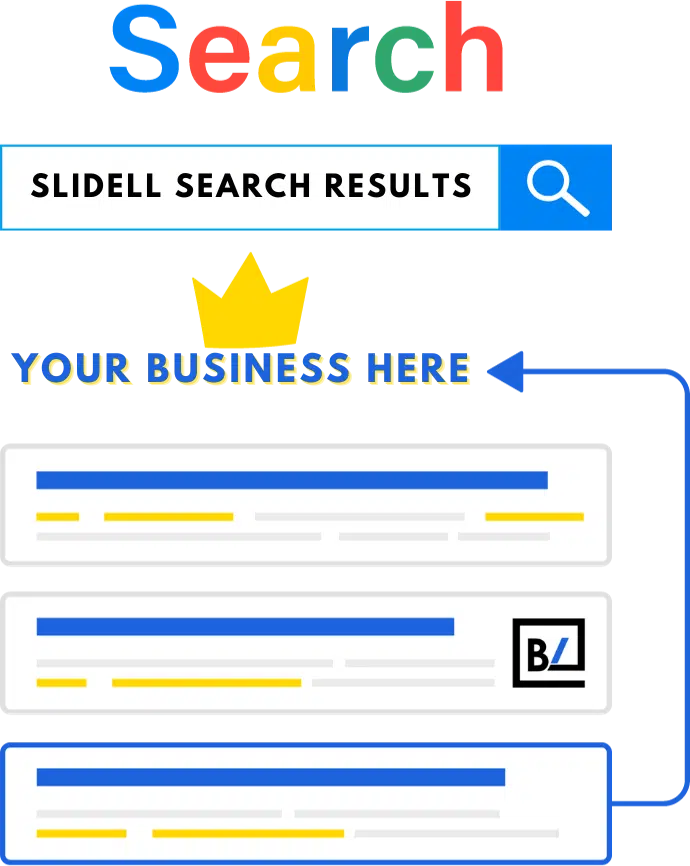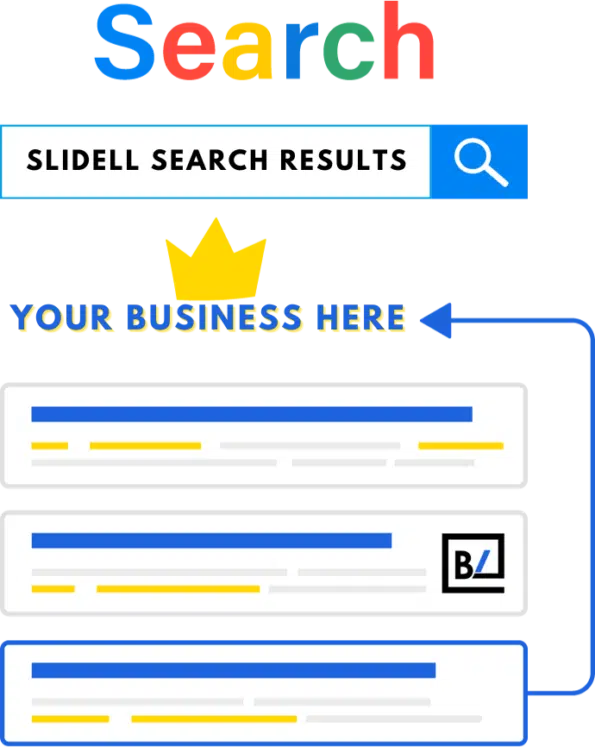 Driving Digital Dominance in Slidell Through SEO
We prioritize your website's visibility, aiming for top rankings in Slidell's search results.
Online presence is more than design; it's about being seen. SEO is at the core of our Slidell web design strategy. Our SEO experts research local Slidell insights and develop strategies that appeal to your customers. We don't just provide you with a standard report. Instead, we deliver an in-depth analysis that identifies potential opportunities to increase calls, visits, and sales for your business. By integrating SEO into your web design, we'll boost your online presence in Slidell.
Slidell Web Design: Commitment Beyond Design with Our Web Support
In today's digital world, ongoing performance and reliability of your website is what matters. At BaseLynk, we understand the constantly evolving demands of the digital realm. We know that your business needs more than just a beautiful website. Our commitment goes beyond the initial design phase. We'll keep your website secure and performing at its best around the clock. With BaseLynk's website support, Slidell businesses can confidently focus on growth, knowing that their digital foundation is in capable hands.
Four Pillars of BaseLynk's Web Excellence
From Concept to Completion: Our Design Workflow
Step 1: Consultation & Vision Mapping
Kickstart your digital journey by filling out our website design form. An expert from BaseLynk will arrange a meeting to discuss your project in detail and create a tailored plan to meet your vision.
Step 2: Tailored Design & Development
After our discussion, we will create a custom proposal for your website design, including our pricing estimate and deliverables.
Step 3: Launch & Long-Term Support
Our team takes action to bring your vision to life after approving the proposal. You can trust BaseLynk for sustainable growth, lasting results, and unwavering customer support.
Your website isn't just online space; it's the heartbeat of your company in the digital realm.
Let BaseLynk guide you through creating a strong digital identity in Slidell, Louisiana.